Ok so I have to apologize. I lost the cord that connects my camera to my computer for a while so I haven't been able to post pictures in a while. But I found it today (it's amazing what you can discover with a little cleaning) so hence the post.

I couldn't resist sharing this photo it was totally adorable. This is from Jace's first experience with spagetti, and I can't be sure, but I think he likes it. YUM!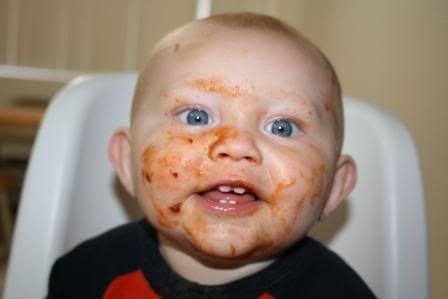 This past week Heather and I decided our kids needed to experience the snow, you know before it all melted away. And with all the storms we've been having lately we thought it would be the perfect opportunity. So we loaded the kiddos in the car and headed up the 17 to find us some snow. I didn't think we'd have to go too far because of the storms but we did. We didn't run into any snow until we were about 3o min outside of flagstaff. But It gave me an excuse to see Hannah which I love so it all worked out. Hannah told us of a great park with lots of snow to take the kids to. So after 2 hours of driving we found the park got the kids all bundled up in their snow attire... and then this happened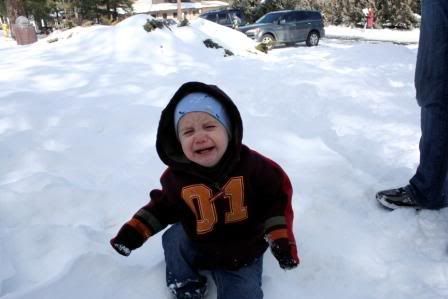 And this...

They absolutely hated it! I couldn't believe it. Actually I couldn't stop laughing. It was so hilariously ironic that we spent 2 hours in the car for them both to scream as soon as they got out.

Jace was interested in the foreign white powdery stuff at first, but once he figured out how cold it was he wasn't so happy about it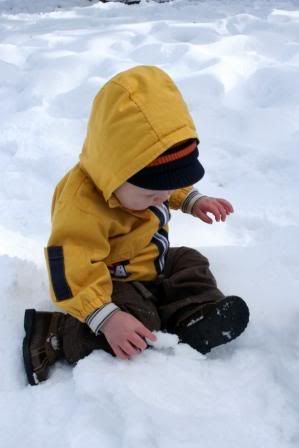 Oh what is this stuff...